I'm S.H.E.'s Tibetan Singing Bowls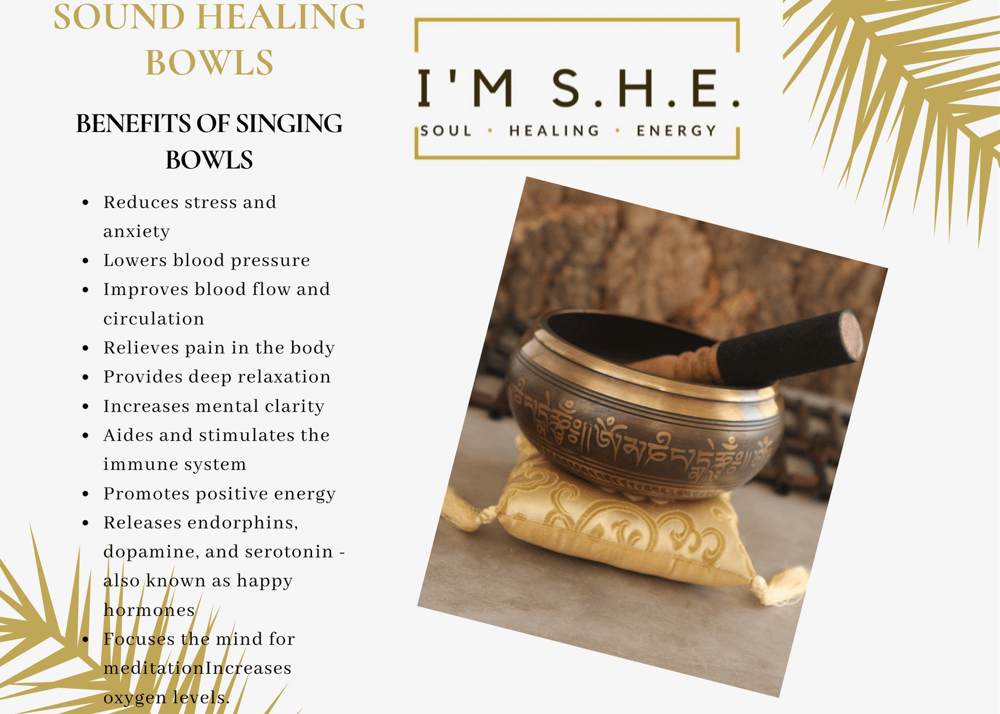 Our Tibetan singing bowls are made with hand-hammered detail to produce a clear a deep, full, reverberating sound for raising vibration and accompanying meditation. We have a variety of sizes, each with their own unique sound. The mallet is struck against the side of the bowl to initiate the sound and then gently glides upon the rim to sustain the vibration. You can use them during meditation to focus your mind. You can also use them in a room to raise the vibration to a higher frequency or hold near a chakra to restore harmony.
Made of solid brass.
Each size bowl produces its own unique sound.
Comes with wood stick​.
3 in diameter

4 in diameter

Sold out